Discover the Hatsan Mariner Review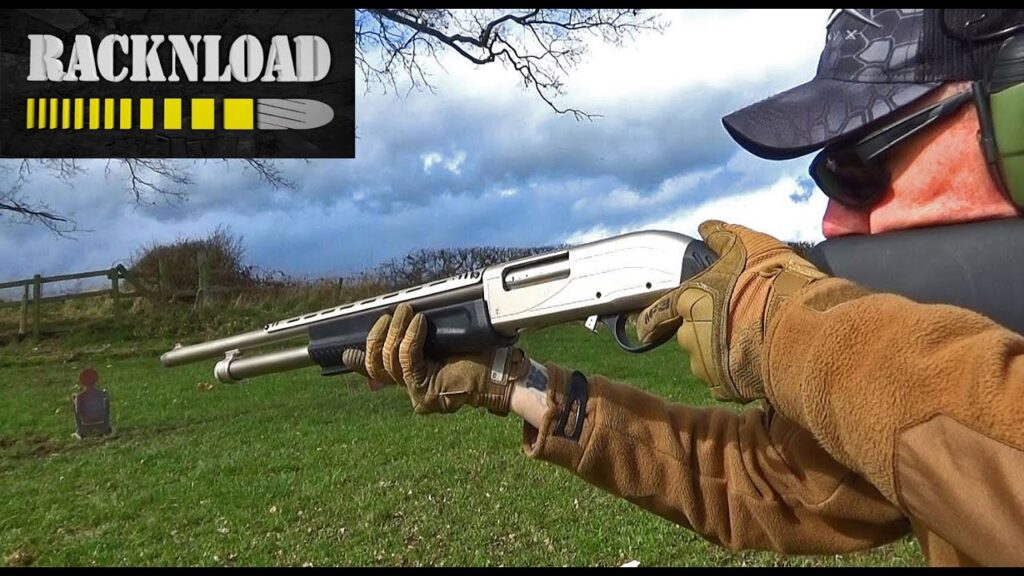 Looking for a pump-action shotgun that can handle rounds and withstand wear and tear? Look no further than the Hatsan Escort.
First off, let's get one thing straight. This shotgun may not be made of pure Beskar armor, nor is it forged by Mandalorians. But, as they say, "this is the way" when it comes to finding a quality firearm.
The Hatsan Escort is no stranger to me, having reviewed its MPA and MPS models previously. But this time, we're checking out the Mariner with its sleek stainless finish. It looks pretty nice, if you ask me.
Let's dive into the specs. This shotgun is FAC-rated in the UK (normal elsewhere), has a 7+1 capacity, and a 24-inch barrel. Plus, it comes with a heat shield that's handy if you're putting lots of rounds through it. And, if you're left-handed like me, this model comes in a left-handed version too.
It's a pleasant change to use a left-handed shotgun, but it does feel a bit weird having the emergency shell holder still on the right-hand side. It's like wearing someone else's shoes – it just doesn't quite fit.
But, let's move on from the specs and get a closer look at this firearm. The polymer stock is tough, durable, and rock-solid. It's even got a recoil pad, which you'll definitely appreciate with a 12 gauge.
The pistol grip has a scalloped-out pattern, which is just okay, but it gets the job done. The cross-bolt safety and decent trigger are a nice touch. Plus, there's a bit of texturing on the trigger blade that gives you a good grip.
The pump release and fore-end are well-molded with texturing that gives you good traction. In fact, I've had no problems using this shotgun, and it was really quite nice to use. It just chugged its way through all sorts of cartridges, good and bad, without any issues.
One thing that sets this shotgun apart is its cool-looking heat shield. It really sets this gun off, and I mean that in a good way. The walls aren't sharp when loading shells, which is a plus. And, the magazine gate is spring-loaded, so it won't stay down like on some other shotguns.
Overall, the Hatsan Escort is a decent shotgun at sensible money. It's not made of Beskar, but it's tough and reliable. Plus, it comes with a full set of chokes and a fiber optic front sight. So, if you're in the market for a shotgun that can handle rounds and withstand wear and tear, this might just be the one for you.
And if you're really in the market for Beskar armor, well, good luck with that. But in the meantime, the Hatsan Escort should do just fine.